Moving was a bit different then sub-letting my place for the summer. I was trying to get rid of stuff before I left. Yes stuff, you know the stuff that you don't use need or want. So I thought it would be an easy painless packing job, since I purged so many things. But it turned out to be more than I planned. After many offers to help me pack were turned down (foolishly), I ended up pulling an "all-nighter". At first I was really enjoying my packing process. It felt very cathartic to pack up my life in neat little boxes to be shipped off to my new home. At about 10pm I realized that I had accumulated more than I had time to pack, and the melancholy feeling was long gone. But by then it was way too late to ask for help. It's funny that I moved in with a futon and a desk and I left with enough stuff to pack a truck. Now it's here safely tucked away in my storage unit until I get settled.
It feels different here this time. I have always come here with the expectation of resting, relaxing and hanging out with my family and my east coast friends. Funny thing is it's never been much of that at all. Seriously, the first year my father passed away, the following year, my mother had a heart attack, and then last year I had personal turmoil (boyfriend turnover).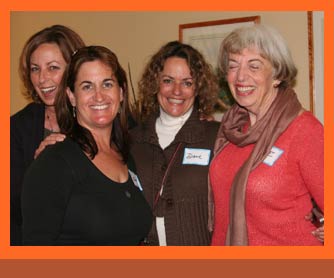 So this year it's not about R and R as much as trying to figure out a job and a direction. Don't get me wrong, I'm still hitting the beach and doing the family and friends thing, but it's different because I'm staying here this time, which means creating a new life. I get yet another chance to rediscover myself. What will it be this time, what do I want to be when I grow up? What do I want to be and not grow up?
As I was chatting with some new friends in up state New York, recently, and I realized that I've had many jobs over the many years of my working life. It's been my observation that women change their jobs/careers many times in a lifetime, where as men get one job and keep it forever. Ah the colorful, or should I say confusing lives of women.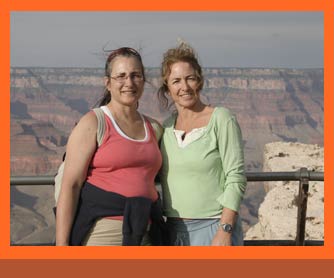 I've begun teaching a few classes at one of the yoga studios in town, and so far very few students have showed up. None of the yoga students know me so I have to start over and prove myself. The good thing is that I get to show all my good stuff, you know, the tricks I learned with you guys as my guinea pigs. Plus they don't know my jokes yet. The bad thing is that I have to start over and build up my student base again.
You guys have the opposite situation there. You have to extend kindness and patience with the new teachers. We are all trying to build a new yoga community. I'm in the same situation like Alex, Joanna, Linda and Michelle, the new teacher's at Danville Yoga Center. Every teacher has something special that they can teach you. There is always a little nugget that can change your practice. It's like they see you with fresh eyes and all you have to do is be receptive to it.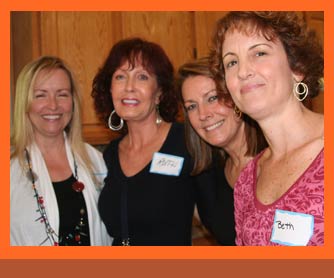 Sorry I've been horrible at reporting back to you. I am trying so hard to be settled, and getting in the rhythm of things. But the truth is that it's going to take some time. I forgot that relocating and resettling takes some time. I'm a bit impatient and I want it all to happen now, give it time they say, all in do time, "TIME". Remember when you were a teenager and your boyfriend broke your heart. Everything was shrouded in a veil of gloom. There was no way you were ever, going to get over him. Then your friend would say "It will get better with time". I always hated that because I knew it would get better in time, but what are you supposed to do in the meantime while your waiting for TIME to past?? Suffer?
So if anything my years of practice, and well, getting older, have taught me, is to be patient and breathe. All things work out in TIME.
I want to thank Holly and Rick Elfman for hosting my killer going away party. And to all who could show and for the fantastic food and Margaritas that everyone contributed. I would totally recommend having this crowd to throw many of those potlucks, yum city.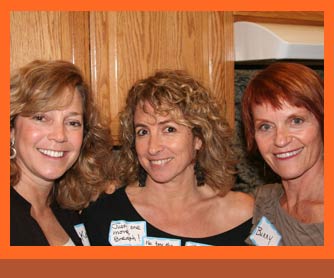 Also here's the play list of my last class, all of good-bye songs.
Winding Road – Bonnie Somerville
I will Remember you – Sarah McLachlan
As Hard as it is – Fine Young Cannibals
This must be the Place – Talking Heads
While you see a Chance – Steve Windwood
Carolina in my Mind – James Taylor
Forever my Friend – Ray LaMontagne
Farther on Down the road – Taj Mahal
You Know who your Friends are – Pretenders
Never can say goodbye – Jackson 5
Give Me just a little more time – General Johnson
Anything Can Happen – The Finn Brothers
Rockin' Down the Highway – The Doobie Brothers
Gonna be some changes made – Bruce Hornsby
Everybody I love you – Crosby, Stills, Nash and Young
Last Goodbye – Kenny Wayne Shepard
Sweetest Decline – Beth Orton
I miss all of my California friends. When I get more organized I'll try face book but for now feel free to contact me through regular old email.
Now I promised a retreat here in South Carolina and so it's coming….
Spring of 2010 in the Historic district of Charleston.
For details check out the web site or contact me
Now thought for the summer, from The Secret Power of Yoga by Nischala Joy Devi:
A wise friend reminded me that there were three important words to remember: "No", "Yes", and "Wow." Try using them in the quantity that the order represents. Use "No" sparingly. It will allow you to have a certain illusory control over your life, but in excess it breeds resistance, fear, and even anger. Overuse of "No" promotes a heaviness and rigidity in your life.

A generous sprinkling of "Yes" throughout your life encourages openness and adventure as it leaves the door for new possibilities. "Yes" also encourages us to surrender the idea of control and let the heart take over. Life is never dull when you use "Yes" frequently.

Saying and thinking "Wow" as much as possible will inspire a sense of wonder and gratitude, reminding you of the infinite potential of the Divine Self.
Namaste, Lauren Davis