Apparently, I only get one newsletter out a year, so take your time, get a beverage of choice, put on some music, and let story time begin. This one reminds me of the letters I used to write when I first moved out to California back in 1980. I was pretty young and really missed my friends, so I used to write epic long letters…way before, computers, Facebook, and Skype. It's a bit crazy these days with all the technology, yet it is sometimes harder to catch up with everyone. It did seem easier when we just called and wrote letters. Even my Mom goes on my web site to check my schedule and to inform me that I haven't updated my newsletter. So here we go.
Yoga! While it is an amazing practice of mind, body and spirit, one of the basic yogic principals is impertinence and non-attachment. So as much as we all want to keep going to the same class at the same time with the same teacher, (probably the same mat location), sometimes that just isn't possible. Teachers leaving studios to open up their own places should be a good thing and a natural progression.
Whether it's California or South Carolina there have been many battles between the yoga studios. I don't mean to use such a harsh word, but man, some serious stirring up of crap has been going on. And I mean everywhere.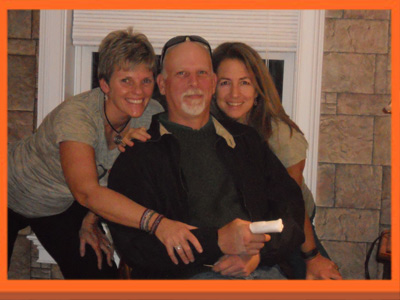 I left the last yoga studio where I taught for 2 years because I realized that it wasn't working out for me. When you are not happy with your job, relationship, or anything that is going on in your life, it's up to you to change it. I must have hit my head against the wall over and over again, making myself crazy trying to get someone else to see things my way. Once I realized they were never going to agree with me and that I didn't have to keep doing that, I became a lot happier. And my head stopped hurting.
Seriously, you can't change other people, but you can change yourself. Move along and create a situation that makes you happy. It's not up to them to make you happy; it's up to you.
Why do we stay so long in situations that don't work anymore? I mean as soon as you realize it's not working, and it's not going to change, and it's time to move on, why do we milk it so long? Mostly I think it's dealing with change. And when you're a teacher, it's more that you have built a steady relationship with the students. It's not really all about you; it's about your commitment to them too.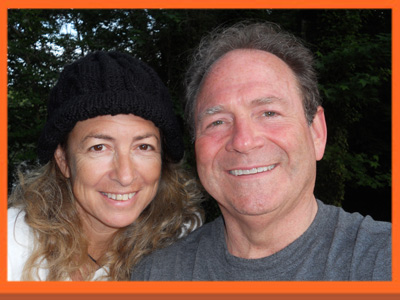 So began the creation of Inlet Yoga, a brand new studio in Murrell's Inlet, South Carolina. Maribeth (co-owner) and I looked at the space for our new studio back in June. After working at 5 other studios, each with their own unique owners, I thought it was time to dive back in. At some point I realized I'm too old and cynical to work for anyone else.
I admit opening up another studio wasn't my first thought. My first thought was why am I not independently wealthy, or the second thought was something along the lines of not being a trust fund baby!!
When we opened the Diablo Yoga Center (Danville, CA) back in 1996, I was so green. I hadn't even graduated from my teacher-training program until the following year. I had lots of insecurities and fears that I wasn't ready to be a teacher much less a studio owner. But fear has never really stopped me from doing anything.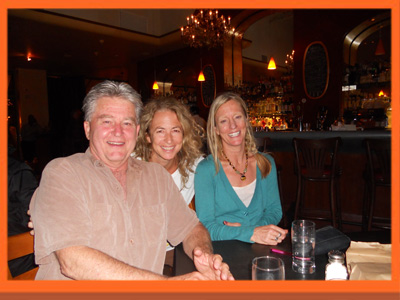 We opened New Year's Day, and it was going strong with full classes for the whole month of January. Now that the special opening offer has expired and people have to pay, things have slowed down a bit. Here all the studios offer unlimited class passes. We can't afford that, and so we have to re-educate them to go for quality teaching over really cheap classes. Hope it works. If not, I guess they will re- educate us.
The new studio is beautiful, and my partners are amazing. We have combined 3 very different practices. Maribeth is a strong Ashtanga teacher, Mimi is a creative Power Vinyasa teacher, and me, I'm still loving Iyengar with a twist of whatever suits me.
The location is perfect, (Murrell's Inlet), and the student base is growing. What really feels awesome is knowing that my partners are amazing women and are dedicated practitioners with years of experience. We have such high hopes and great plans for making this studio rock.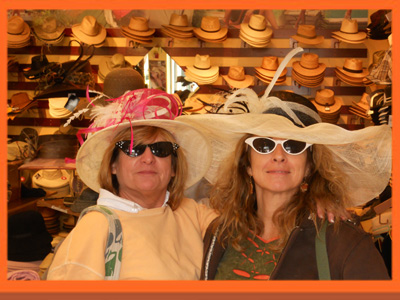 Since we are at the beach, we are going to be offering yoga on Paddleboards. How cool is that? Plus I'm teaching yoga at the beach at sunrise once a week. It's a bitch getting out of bed that early, but it's a great way to start the day. I just love being outside. Plus we are beginning our first 200 Teacher Training, which is very unique in the fact that you will be trained in all 3 of our paths.
OH what a great summer this is going to be!!
Family is good. Mom's well, and since I don't live with her anymore, our weekly dinners are much more enjoyable. The rest of the family is doing well. It was pretty cool that they all showed up for the grand opening of the yoga studio. It was great to have their support.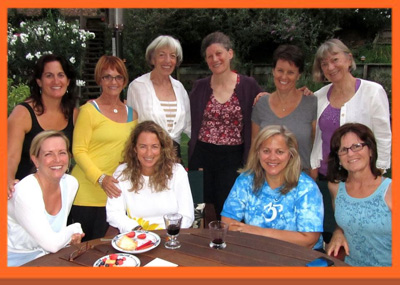 Planning another trip back to CA in September and a retreat up in Mayacamas Ranch in Calistoga in April 2013. Hoping to get the east coasters and west coasters together.
I am finally feeling like I have a landed here with a great studio, friends, and another home. But a huge part of my heart is always in California.
Keep checking Inlet Yoga website for up-to-date stuff. Feel free to contact me anytime.
Hope to see you all soon.
Namaste,
Lauren
I will leave you with this from the recently departed Maurice Sendak taken from the Jack Kornfield book "Bringing Home the Dharma"
When we live in the present, joy arises for no apparent reason. This is the happiness of consciousness that is not dependent on particular conditions. Children know this joy. Maurice Sendak, author of Where the Wild Things Are, tells the story of a boy who wrote to hem. "He sent me a charming card with a drawing. I loved it. I answer all my children's letters, – sometimes very hastily –but this one I lingered over. I sent him a postcard and I drew a picture of a Wild Thing on it. I wrote, 'Dear Jim I loved our card.' Then I got a letter back from his mother and she said, 'Jim, I loved your card so much he ate it.' That to me was one of the highest compliments I've ever received. He didn't care that it was an original drawing or anything. He saw it, he loved it, he ate it."
Joy can come spontaneously in deep meditation. Students describe trembling, tears of laughter, cool waves, ripples of ecstasy, floating joy, joy like turquoise water, bodily thrilling, grateful joy, playful and delighting joy, and ecstasy of stillness. They describe joy in the body, heart, and mind, joy in the beauty of the world, and joy in the happiness of others.