Happiness in the New Year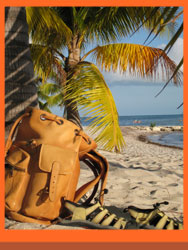 Ah, the new faces of the New Year, it's grand! We all experience the first of the year rush when more people get out and show up. I remember when I used to swim in Berkeley at the YMCA, and in January it got pretty crowded. The "regulars" would get their bathing suits up in a bunch if you know what I mean, real territorial. Like it's their personal full length Olympic pool. Sometimes we all seem to act like little kids who forgot how to share. I'm sure most of us have shown up for our regular yoga class and found someone in our space. Maybe it's good to try your class in a different spot. Maybe that draft from the door you hated isn't a problem at the other side of the room.
The New Year also brings hope for 2008. If last year was a tough one, there is the hope that the New Year will have to be better! Hope is a great thing, but it may also take a bit of actual work.  I know that many of you have read the book "Eat Love Pray" in there is a passage that I found to be right on.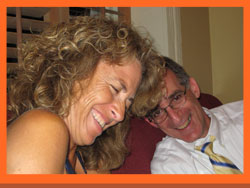 "I keep remembering on of my Guru's teachings about happiness. She says that people universally tend to think that happiness is a stroke of luck, something that will maybe descend upon you like fine weather if you're fortunate enough. But that's not how happiness works. HAPPINESS IS THE CONSEQUENCE OF PERSONAL EFFORT. You fight for it strive for it, insist upon it, and sometimes even travel around the world looking for it. You have to participate relentlessly in the manifestations of your won blessings. And once you have achieved a state of happiness, you must never become lax about maintaining it, you must make a mighty effort to keep swimming upward into the happiness forever, to stay afloat on top of it."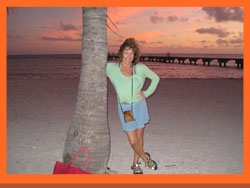 I believe in changing things that aren't working. I believe in having faith that everything will work out, but it takes some action. You can't wish for a million dollars, then, just sit at home.  Movement creates energy that helps you to get what you want.
All I'm saying is, if your life is not going as you want it to go, only you can change it. Remember you are in charge of your own happiness, which is a consequence of personal effort.
Great things coming up:
Yoga for Tight Men
March 29th
Suggestions for getting them to come:
If you go this one time I'll leave you alone.
Make a trade, for something they want you to try.
Offer sex.
Spirituality, Religion, You and your Kids, April 12th
Reverend Roger Bauer (my boyfriend) will be leading this discussion on anything pertaining to these topics. How we were raised, what we believe, and what are some alternatives out there, and what we should be teaching our kids.
5 STAR SPRING RETREAT, April 25-27th in Calistoga
The best of the best, top of the line spa retreat. Great yoga, food, and Calistoga mud!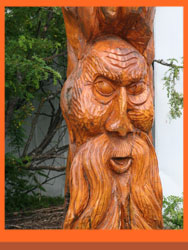 I will leave you with this really great link to a video about our environment. It last about 20 minutes, so give yourself some time, it's worth it: http://www.storyofstuff.com/
What is the Story of Stuff?
"From its extraction through sale, use and disposal, all the stuff in our lives affects communities at home and abroad, yet most of  this is hidden from view. The Story of Stuff is a 20-minute, fast-paced fact-filled look at the underside of our production and consumption patterns.  The Story of Stuff exposes the connections between a huge number of environmental and social issues, and calls us together to create a more sustainable and just world. It'll teach you something, it'll make you laugh, and it just may change the way you look at all the stuff in your life forever."
Namaste,
Lauren